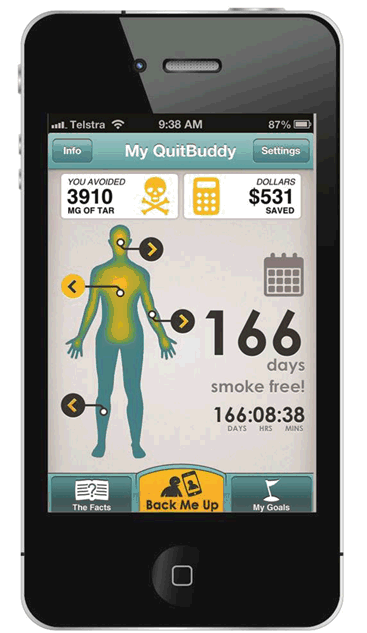 The My QuitBuddy App is available for download to support you in your quit attempt. It has practical tips and advice on quitting, with fun exercises and games to keep your hands busy and distract you when you feel the urge to light up.
Download My QuitBuddy for free from the App Store,  Google Play or the Windows Phone Store.
There has never been a better time to quit smoking, so join the 280,000 Australians who have already downloaded the National Tobacco Campaign's award winning My QuitBuddy free smartphone app and get the support you need right now – 24/7!
Remember, the most effective way to quit smoking is:
Counselling / behavioural support through a service such as Quitline
– PLUS –
Nicotine Replacement Therapy (NRT) or quitting medication.