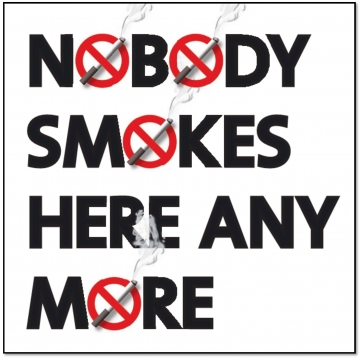 Take a smoke-free tour of Tasmania .
Smoke-free areas have been introduced to reduce exposure to harmful second-hand cigarette smoke.  They cover public areas where people – especially children – gather.
Smoke-free areas now include:
in cars with children
public buildings and workplaces
bus and pedestrian malls
bus shelters
outdoor dining areas
sports venues
beaches
public swimming pools 
children's playgrounds.  
For more information, go to www.dhhs.tas.gov.au/peh/tobacco_control